"Workin' on a mystery, goin' wherever it leads
Runnin' down a dream"
Although autumn doesn't officially start for another few weeks, for many, Labour Day marks the end of the season. If this week were my summer's end, I would gladly take it. The pencil marks on my calendar highlight all the great things that this week brought – a perfect way to end summer.
The title for this post is a song title by the iconic Tom Petty. Not only is it one of Sean's favourite Tom Petty songs, I thought that the lyric above was a perfect way to sum up my life. It's an unpredictable journey, with roads that are made up of dreams and hopes. And just look at where the road has brought me!
This week, I celebrated not only my mum's birthday, but also Sean's sister's. Two lovely souls that came into this world on the same day. Two lovely souls that I have the pleasure to have in my life. Two lovely souls that see reflected in me all the goodness, kindness and thoughtfulness that I see in them. And Shannon gave me her too-small Toms because Sean got her new ones – how great is that?!
This Sunday marks an epic "Happy Birthday, Mum!" double-date with my parents where we get to watch in amazement and wonder as the mysterious and curious comes to life in Cirque du Soleil's KURIOS performance. I think the best gifts you can give to someone are experiences that they will remember for a lifetime, and that's what this will be!
This week Sean also gave me the gift of a memorable experience. We went to our first concert together, and it was the first time that I've been to one at the Air Canada Centre! We got to rock-out to Tom Petty & the Heartbreakers, while being mildly amused (or enraged. or both.) by an out-of-control, intoxicated girl that was sitting in front of us. I'm sure if we paid money expecting a lap-dance and excessive hair flips, we would've been happy, but often times the stage was blocked from view because of her gyrating on her boyfriend, PDAs, and dancing with her mom (yes, you read that correctly). Despite that, I had an amazing time – one that I'll remember forever – with a man that I'm so lucky to have.
Since the merch was so expensive, I was thinking about buying a Tom Petty shirt online to commemorate the event. I found a really cute tank on the Etsy shop milliedot that I'm thinking about ordering.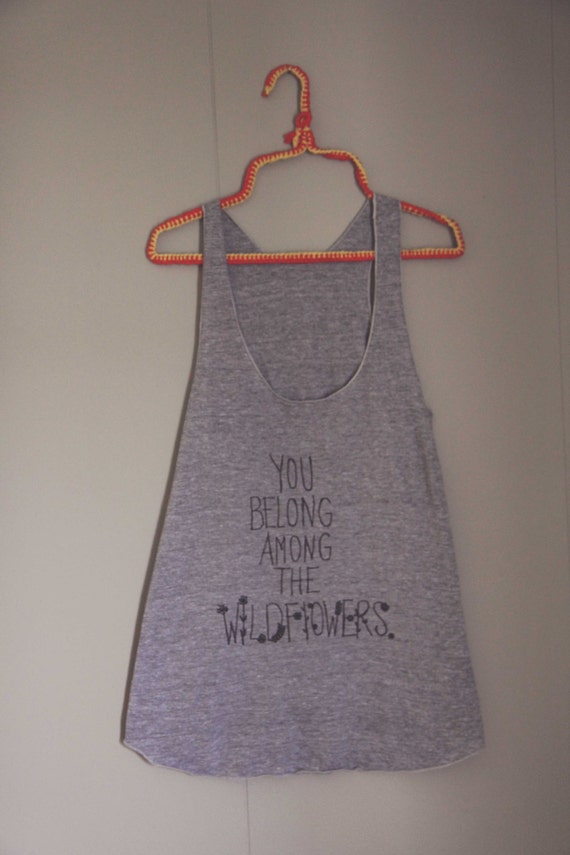 Despite the Toms (both the lightly-worn, and old man kind), the dinners out, the birthday celebrations, and all the excitement that comes along with it, I have TWO other things that are causing me major joy this week:
1. I just bought this web domain, and set up my self-hosted WordPress site with HostGator this week! The service and support I received from HostGator and Namecheap to get me up and running was incredible. This is all new to me, but I'm looking forward to the challenge: learning, growing, and creating something I'm proud of.
2. MY BROTHER CAME HOME TODAY! Okay, okay, so it's only for six days, and then he's heading back West, but I am SO happy. I haven't seen him over 16 months, and I've missed him so much. And I'm even more excited because I get to show him the Marie that I've become since he left (hopefully he doesn't notice the extra 10 pounds), and I get to introduce him to Sean.
I already gave Sean the disclaimer: "I talk differently when I'm around my brother. I swear a lot more, and you'll hear us both over-using the nouns 'Man' and 'Dude.' It's probably going to be funny to listen to."
But Man, have I ever missed him.
"I put the pedal down to make some time
There's something good waitin' down this road
I'm pickin' up whatever's mine"